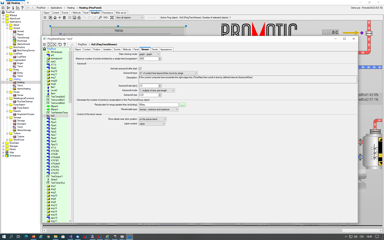 Graphics editor serves for the
PmaPanel
object for creating graphic panels of the application - by means
of

Pmg

objects
that are created by the designer according to his ideas by selecting in the "
Pmg

objects preconfigurations
" window.
It is possible to enter properties of these objects, eventually connect them by data binding and so to animate the created visualization. The link-up
by data binding
can be made for all important properties of
Pmg
objects: color, position, size, value and many others.
Graphics editor provides a large set of functions that allow both quick and very universal design of applications. For example: